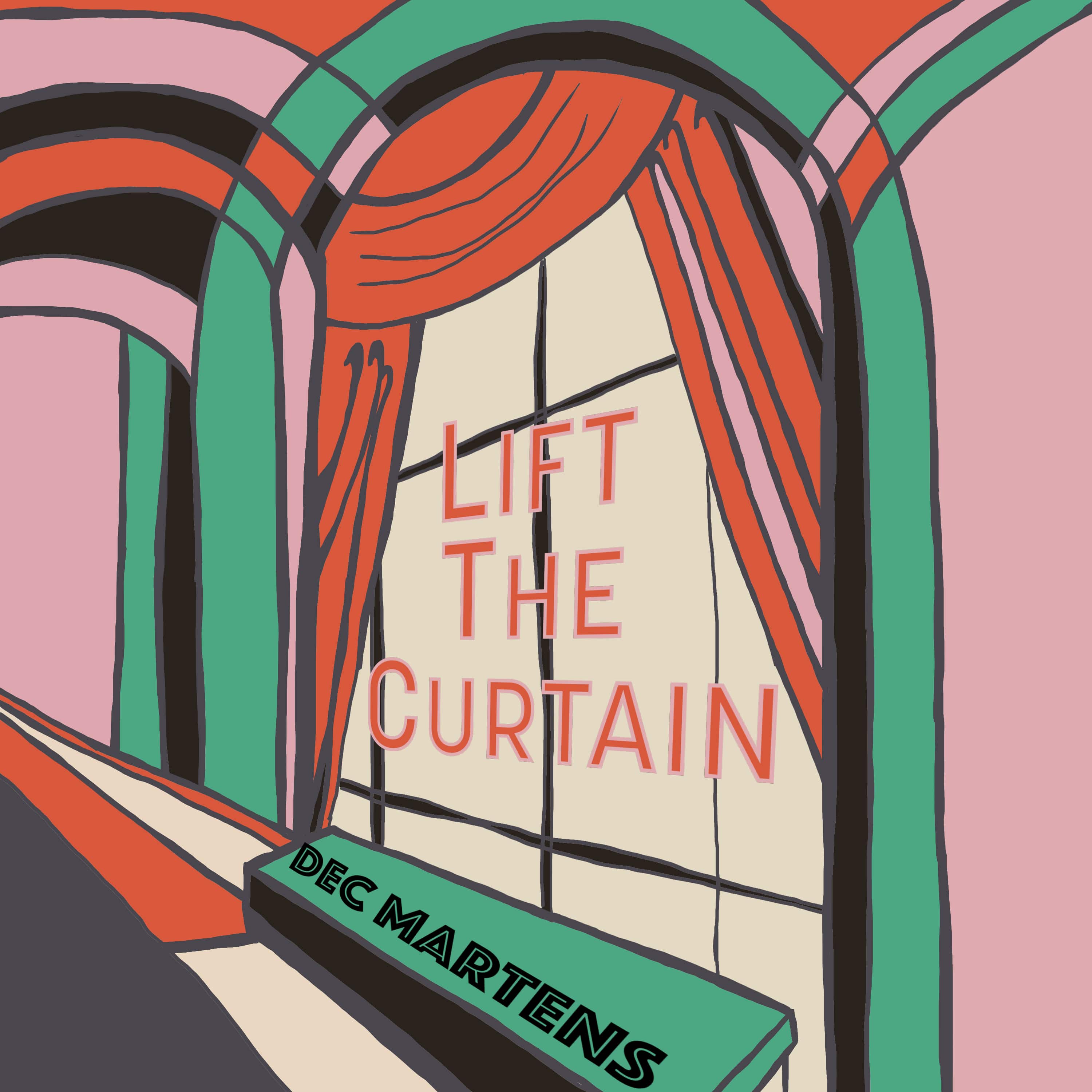 Already on to episode 7 of Lift The Curtain, the podcast where talk to people in the creative industry, in its widest spectrum. 
When Declan Mehrtens, aka Dec Martens, aka Dj Snowy Keys isn't busy selling out venues across the world with 4 piece punk band Amyl and the Sniffers, he's braving his fear of technology to have a talk with me for Lift The Curtain!
Calling from his house in Melbourne, Australia, we touch on working for Big W, how he started playing guitar, the rise of Amyl and the Sniffers, working with Gucci, what anti-hipsters are, his disdain for craft beer, to name but a few things. And as usual, some tricks and tips on how to become a successful band, and an ever better human.
Including technical issues, this took roughly 3:30 hours to record, but oh-was it worth it in the end!
Recos of the week:
Album: Gene Clark -  No other & Watch: Wake in Fright (Dec)
Album: Girl Band - Holding Hand with Jamie & Watch: It's Always Sunny in Philadelphia (Ben)
You can support the podcast on BuyMeACoffee, follow Lift The Curtain on all socials, and hit subscribe on your favourite streaming platforms, to never miss an episode on the link below:
https://www.linktr.ee/liftthecurtainpod
Follow Dec on:
Instagram: https://www.instagram.com/dickheadofficial
Spotify: https://open.spotify.com/artist/3NqV2DJoAWsjl787bWaHW7?
Artwork by Rhi Lee.
Intro and outro music: Snowflake in Winter by Cassels
Pre and post interview music: Enjoy the Food by Dusty Boners
Mid jingle by Ben T van Lierop